04/06/2011
on
April 6, 2011
at
1:40 am
Starting on year two of Rose Madder, we interrupt our regular comic for this Japan relief eBay special auction!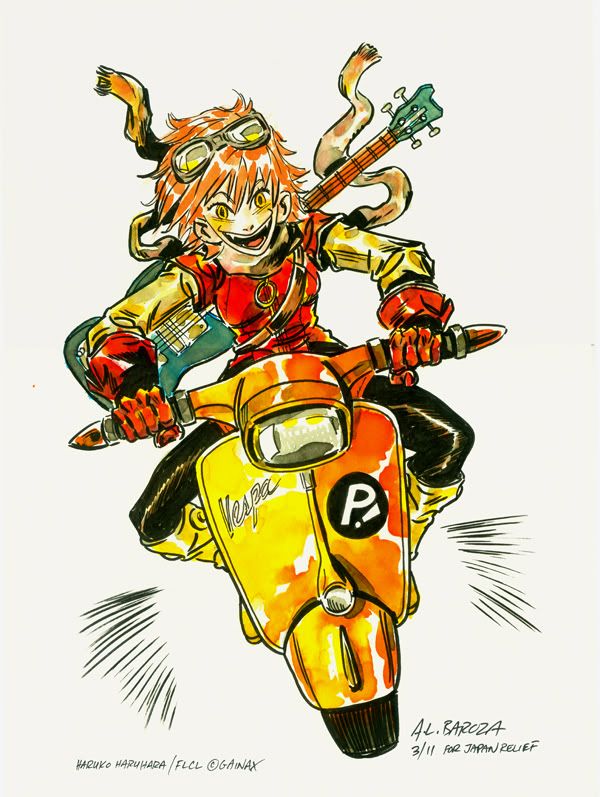 Starting today (4-6-11), the good folks over at Secret Identities: The Asian American Superhero Anthology are auctioning off original artwork by me of Haruko Haruhara of FLCL, 100% of proceeds going to the Japan Earthquake and Tsunami Relief Fund. The winning bid will also get a bonus drawing of Haruko with the Rose Madder characters (my B&W digital sketch of it is above). Both drawings are on heavy-duty watercolor paper in full color. It's for a good cause, namely Japan relief, so please bid big and bid often. Did I mention that 100% of proceeds are going to the relief fund?
Your eBay link is here.
Our regular comic resumes next Monday.